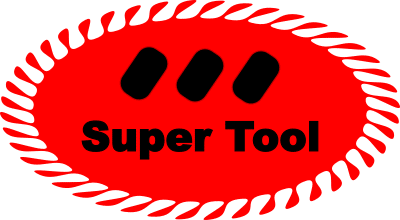 Questions and Answers
For the cheapest route, search for refill kits. It is a bit messy and sometimes doesn't work (because some manufactures put chips in cartridges to prevent refilling!). But my hunch is that it works in many cases -- including for inkjet and laser printers, the latter of which use toner.
For the most expensive route, search for a new cartridge that is not remanufactured. In between, remanufactured cartridges probably have good value.
Maybe support a shop that is local to your area -- I have some hope that every town would be nicer if it contained a fair and vibrant local economy.
A big box store like Staples or Office Depot may have something that will work.
Ink resellers online can be found on eBay, Amazon, or countless other websites. Please support SuperTool by purchasing ink cartridges or refill kits through Amazon. I get a commission if you purchase after clicking on one of these links:
Buy HP ink.
Buy Canon ink.
Buy remanufactured ink catridges.
The files you upload to our servers are deleted once your session ends. We don't look at your uploaded documents. Your documents should be sent via an encrypted process (SSL). We do keep some data to track usage so we can help the site grow and troubleshoot errors. These pieces of info include: browser, browser version, browsing history on the site (via Google Analytics), and the names of files you upload. We aim to keep far less data than the average website, but balance the needs for making the service useful with keeping zero data. For more info see the
Privacy Policy.
I've got some hope of making a little profit while playing with computer code and images. As is, the donations don't even cover server costs, much less my time. So please
donate via PayPal
! And I'd love to support Left movements. One way to do that is the
GIF Maker Tool
that has a database of Left GIFs.
As an Amazon Associate I earn from qualifying purchases.
For other ideas see:
How to Print Without Black Ink
Online PDF and Image Editor FAQs
How can I Print a PDF in color instead of black?
To print a PDF in color instead of black, open this Super tool PDF editor, then click BEGIN to import your PDF file to adjust the output color to your preference and DOWNLOAD your final copy within seconds.
How can I edit a PDF online for Free?
First download free. To edit a PDF online, open the super tool PDF editor, click BEGIN to upload your file then add circles, replace colors or shapes to your document then DOWNLOAD as soon as you're done. This tool is easy-to-use, and responsive to save you time.
How do I convert a PDF to Word Docx for Free?
First download free! Use this Super Tool PDF converter online to transform a PDF to Word Document by clicking BEGIN. Upload your file, convert its format, then DOWNLOAD new DOCX file. Takes just a few seconds.
How can I convert a black and white photo to color online?
Use this AI Colorizer to convert a black and white photo to color in a few clicks. Just upload your image to this software then do the magic to colorize your old B/W photo in no time. Reminisce the good old days with your new, coloured photo.