There are lots of SuperTools that focus on changing colors in existing PDFs, like converting color PDFs to black and white or converting PDFs to a new color. But now for something new: Coloring Books! I noticed that people were coming to SuperTool looking for some stress relief. They want PDF Coloring Books!
Soon to be released is an application that renders great looking computer-generated abstract drawings specially designed for coloring. The app will include the ability to convert an image or photo to a black-and-white drawing, or sketch, that can then be printed and colored in. The other big feature allows users to write custom messages on top of the drawings — with fun fonts that have intricate black outlines and abstract shapes that makes coloring fun.
If all goes as planned, the app will permit adding and deleting pages (delete the designs you don't like and add more that you do!).
Great Mandalas for Coloring!
Mandalas are circle-ly repetitious patterns. They are great for coloring and provide some mesmerizing experiences. The abstract drawings for the Custom Coloring Book SuperTool are inspired by various mandalas. Indeed, some of the shapes are mandalas.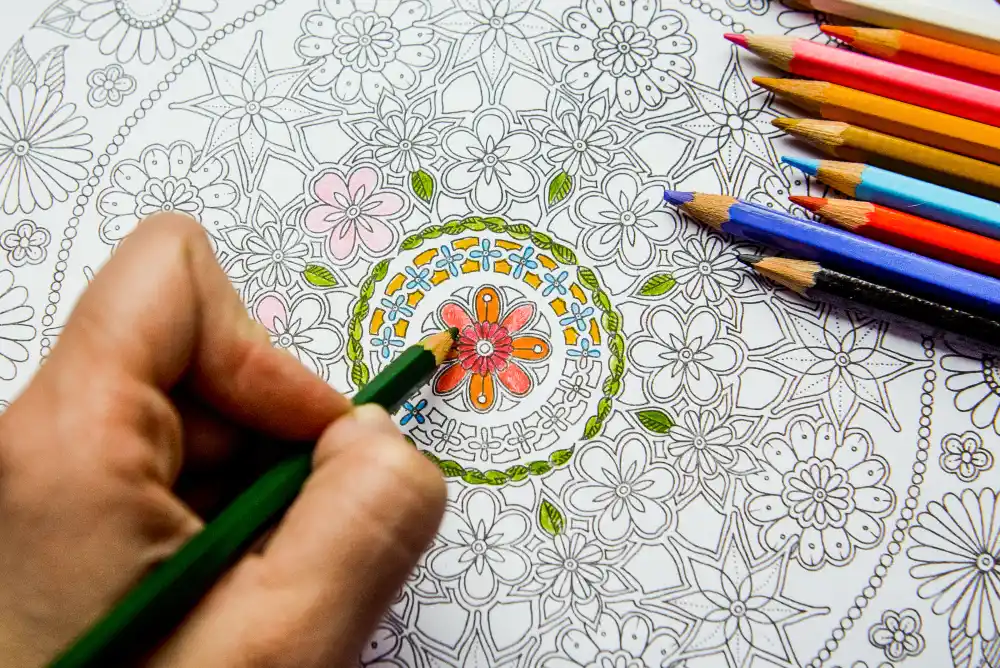 Great Last-Minute Holiday Presents
For a last-minute Christmas present or a special Hanukkah, Kwanza, or Ramadan gift, make a custom coloring book! Add one page per the letter of a name (e.g., "I D A B. W E L L S"). Or add an entire short story spread out over multiple pages (coloring font must be rather large, so the best-looking designs will likely just have one word per page).
Add photos of the special person, an image of a special building, or just whatever is best that you have on your phone at the moment!
The Coloring Book can be customized as described above and then downloaded as a PDF. That way, you can email it as a present or print it out on your printer (or at a local print shop).