This page contains several test documents — PDFs, SVGs, JPEGs and more — that can be used to evaluate how well your printer is working. They are especially of use in determining if your printer has what's needed to produce an array of colors. If you need to print a document but do not have some color, try shifting the color of your document using the PDF Color Changer tool.
Printers come with Printer Alignment Pages
Many printers come with printer alignment "pages" built in. These are probably ideal for troubleshooting your printer. Try going through the menu on the printer to print alignment or test pages. And check the manufacturer's website for ways to clean, adjust, and align printers. Below are some ways that may help, but this will depend on your printer model:
For HP printers, here's a procedure that may work: Open the Tools or Printer Maintenance menu, and then select the option to Align cartridges, Align printhead, or Print an Alignment Page.
For Brother printers, look for "Alignment" in the printer's menu:

[Settings]>[Maintenance]>[Improve Print Quality]>[Alignment].
Or: [Ink]>[Improve Print Quality]>[Alignment].
Brother may call this a Print Quality Check Sheet (PQCS), which may be accessed by something like:
a. Press Settings.
b. Press ▲ or ▼ to select General Setup. Press OK.
c. Press ▲ or ▼ to select Maintenance. Press OK.
d. Press ▲ or ▼ to select Impr. PrintQuality. Press OK.
e. Press ▲ or ▼ to select Impr. PrintQuality again. Press OK.
f. Press ►. The PQCS will print.
Color Test Page in PDF Format
The Siemens Star is useful for testing printers. A Siemens star, or spoke target, is a device used to test the resolution of optical instruments, printers, and displays. It consists of a pattern of bright "spokes" on a dark background that radiate from a common center and become wider as they get further from it. In concept, the spokes only meet at the exact center of the star – the spokes, and the gaps between them, become narrower the closer to the center one looks, but they never touch except at the center. When printed or displayed on a device with limited resolution, however, the spokes touch at some distance from the center. The smallest gap visible is limited by the smallest dot of ink the printer can produce, making the Siemens star a useful tool for comparing two printers' resolutions (DPI).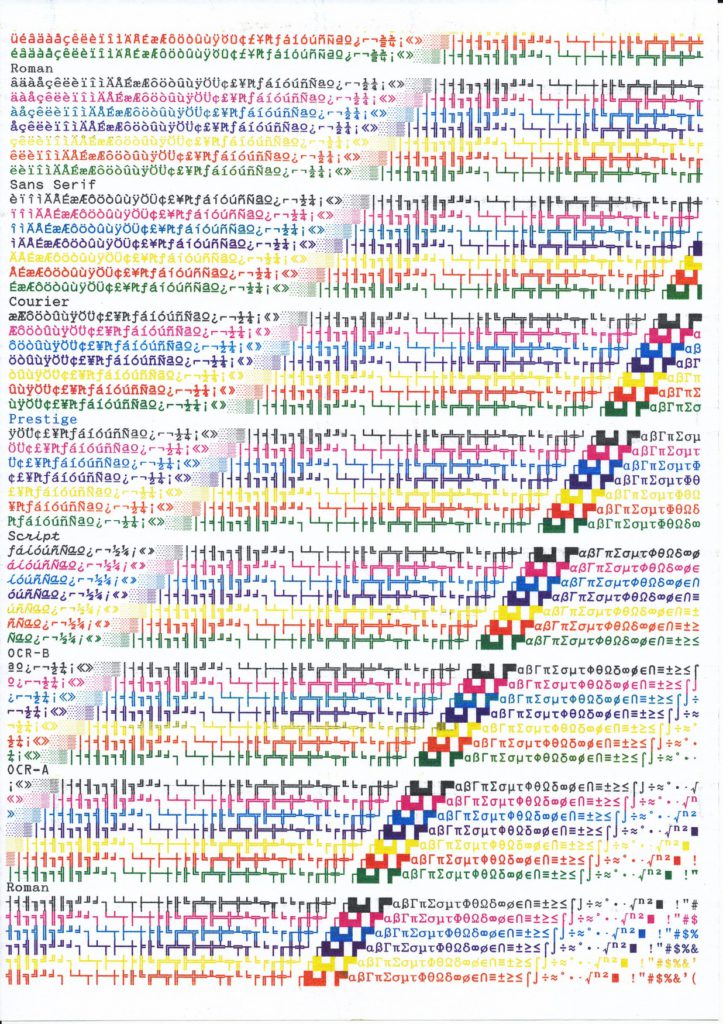 There are three primary pigment colors: magenta, yellow, and cyan.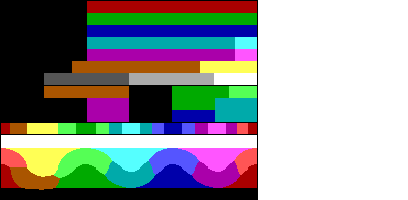 Other Potentially Useful Printer Test Files